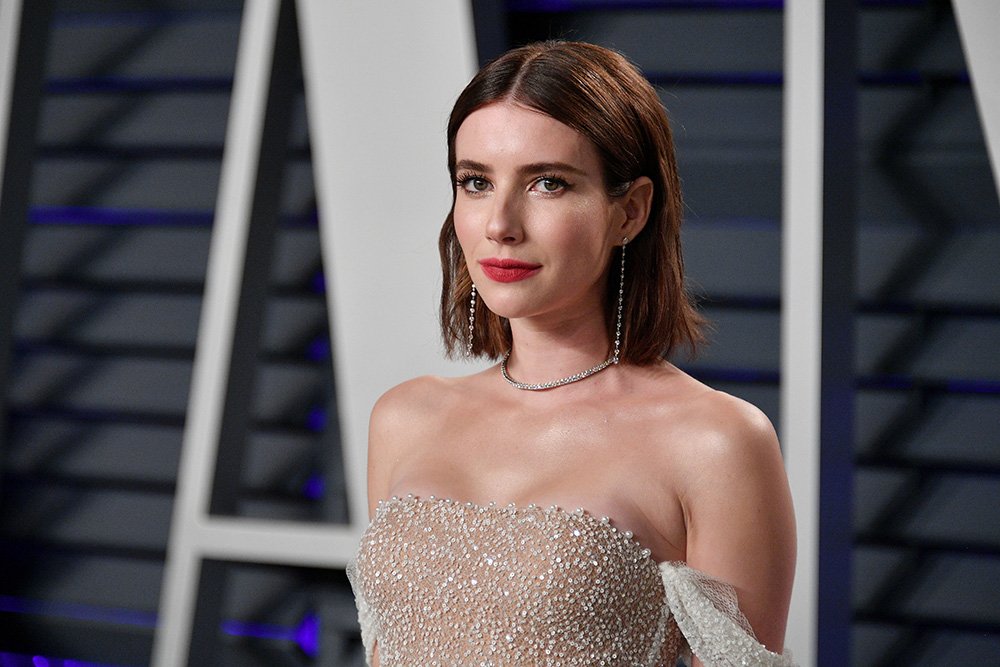 The actress is yet to confirm the reports about her pregnancy, but the media and her fans are already spreading the news with much excitement. Meanwhile, she recently came out of a long and rocky relationship.
On June 25, 2020, news broke about 29-year-old actress Emma Roberts, the niece of Hollywood superstar Julia Roberts, expecting
her first child
. Emma is reportedly expecting with her boyfriend
of one year
, Garrett Hedlund, best known
for starring in
"Tron: Legacy."
Emma's mother Kelly Cunningham
reportedly confirmed
her daughter's pregnancy while answering questions from fans on Cunningham's
since-deleted Instagram account.
Early 2019, Emma broke up with her boyfriend and former co-star Evan Peters, ending an on-and-off relationship of nearly seven years shortly after they became engaged to marry.
Emma and Hedlund have been very private and discreet about their relationship so far, and neither one of them have officially announced the pregnancy.
The last time Emma posted a picture of herself on Instagram was on May 24, and she has since posted on
the social network
twice, never referencing her pregnancy.
Being the niece of an Academy Award-winning actress, it is not surprising that Emma got bitten by the acting bug at such a young age.
In fact, Emma and her mother accompanied her aunt Julia to film sets on many occasions when Emma was a child. She remembers being on the set of "Erin Brockovich" and
thinking of it
as "camp."
Despite her mother's opposition to Emma pursuing an acting career, the aspiring actress convinced her to let her audition. To her mother's surprise, at age 9, Emma landed a part in the film "Blow," starring Johnny Depp.
Following that promising start, Emma made a series of small appearances in
film and TV
before landing her first lead role in Nickelodeon's comedy series "Unfabulous."
Alongside launching her music career, from 2008, Emma began to look for more mature roles to distance herself from her teenage star image. While she appeared in several films, it was with "American Horror Story" that she really became a household name.
Emma joined Ryan Murphy's anthology horror series in 2013 for the FX show's Season 3, and she remained a key cast member until 2019. Between 2015 and 2016, Emma also starred in Ryan Murphy's "Scream Queens."
Emma is the daughter of Julia's older brother, actor Eric Roberts. However, due to
family problems
back when Eric divorced Emma's mother, Emma was much closer to the "Pretty Woman" star than to her father.
As Emma
shared
in 2015, she and her mother frequently stayed at "Aunt Julia's" home when Emma was little, and she would try on Julia's dresses on set and have a lot of fun.
Julia and Eric's relationship reached one of its lowest points during Eric and his former wife Cunningham's custody battle over Emma, with Julia taking Cunningham's side and helping to fund the legal battle.
Just recently, Eric told US magazine that he loved seeing the strong bond that exists between Emma and Julia. He also proudly believes they not only share a resemblance but that they also take after him.
"They look so much alike that I love the pictures of them when they're side-by-side. They're both such Robertses. You know?" Eric
said.