J
ust when you thought the Hannah Montana universe was well and truly concluded, Billy Ray Cyrus goes and announces something so brilliant, you almost find it hard to believe it's true.
According to the 'Honky Tonk heart-throb', Hannah Montana could be getting a prequel, and if it all goes through then he's definitely down to reprise his role as Robbie Ray Stuart.
He told HollywoodLife: "They're talking about doing a prequel, which to me, I would do that in a heartbeat. Because that means I get to get my mullet back," he said, in reference to playing Robby Stewart and alter ego Robbie Ray.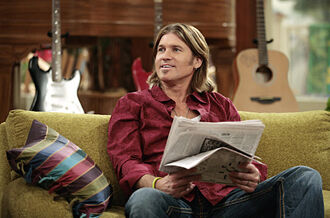 The 58-year-old star didn't mention whether or not daughter Miley would be involved in the prequel but he thinks there would be a lot to explore in the show. Ultimately, she can't really star in it as she's no longer a teenager who has the best of both worlds, but she MIGHT be on board to help.
He said: "I think there's a whole story that led up to Miley becoming Hannah Montana. They had cast me as her dad, and I said, 'They should get a real actor. I don't want to mess that show up. They should get a real actor to play her dad, because this is a great script and a great concept. It's going to blow Miley up. It's going to be big."'
Well, it certainly did. Between the years of 2007 and 2011, Miley Cyrus became the household name she is today and solidified her career in the media industry after her role of Miley Stewart in the popular Disney show.
Would you tune in to watch a prequel about how Hannah Montana became to be the TV pop sensation she was? While I'm all for reboots, part of me doesn't see how this could be a hit without its title character (who is now in her mid twenties), but hey if it comes to fruition I'll definitely be giving it a watch.
[Featured Image Credit: Disney]